Movie Final - My Favorite Movies of 2021
2021 still had box office issues and non-traditional releases due to the global pandemic. But there was still magic to be found, if you knew where to look. A lot of great things came out this year, and I was fortunate enough to see many wonderful things.

Quick Note: Due to my location and/or financial situation, I haven't been able to watch every movie released this year that I wanted to, so there will be gaps in this list. Some of those films were not available to me, and some were just too expensive to justify the cost. I'm sure at least a few of those would have made the list, but they were not one of the 45 films released in 2021 that I have seen (which also includes short films and documentaries). There will be five honorable mentions, and 10 of my favorite films of the year. After that, I will list every film that was released this year that I have seen, that way you can see what I had to choose from!
Note 2: Even though I made it my number 1 in the midterm, I am disqualifying Derek Delgaudio's In and Of Itself from the running. It is not a film as much as it is a piece of performance art, so it doesn't count. But please go watch it, it is definitely the best thing that was released this year.


Honorable Mention 1 - Clerk.

This is a big Kevin Smith house. I am not only a fan of his comedy, but also of his "do it yourself" attitude. He has a fascinating, unique (and hitherto unproblematic) Hollywood career that was just itching for the documentary treatment. Luckily, Malcolm Ingram has us covered with Clerk. Filmed the last couple of years (both pre-and-post heart attack), it chronicles Smith's unique career up through 2019's Jay and Silent Bob Reboot. It is a must watch for any Kevin Smith fan, and is very well made.

Honorable Mention 2 - No Time To Die

Daniel Craig's long awaited James Bond swan song was delayed numerous times, but it was finally given to the audience, and was a perfectly serviceable entry into the Bond saga. The film had some of the usual pitfalls of the franchise, such as 1-dimensional villain issues, but No Time To Die is nowhere near as convoluted as Spectre and Quantum of Solace are, yet it fails to reach the heights of Casino Royale and Skyfall. Craig's era as Bond is unprecedented, as it told its own story from beginning to end. The end of the movie does something very little franchise entries are willing to do, and it certainly feels earned. James Bond will certainly return, and I am excited to see in what way that will happen.

Honorable Mention 3 - Plan B

There is a new genre of raunchy teenage comedy that focuses on females instead of males, things like Booksmart are an excellent niche genre that has a lot of untapped potential. Plan B is the newest entry in that genre worth talking about. Natalie Morales does an incredible job directing this. It is hilarious, but also the gateway to an important conversation about women's health and available resources. It is something of a hidden gem on Hulu, but definitely worth seeking out.

Honorable Mention 4 - Coming 2 America

Any sequel made more than a decade after the last entry always has an uphill battle. Do people care about these characters anymore? What story is possibly good enough to justify their return? Well just like Bad Boys For Life last year, Coming 2 America does the same things. Eddie Murphy and Arsenio Hall slip seamlessly back into some of their most iconic roles, and gives us a nice update on the Kingdom of Zumunda and its inhabitants. After the excellent Dolemite Is My Name, it is nice to see Murphy hit another home run.
Honorable Mention 5 - In The Heights

Lin-Manuel Miranda is a musical genius, and his story of a New York city neighborhood just drives that point home. The stellar cast and music elevate the movie, and will leave you with some earworms. It could have been framed in a different way, one that would have made it even better, but the way it was told worked just fine. If you are a musical fan, or appreciate nice things like the talent of Hamilton's Miranda (and other cast members from that musical), you will definitely dig this. It is worth a watch.
10. Ghostbusters: Afterlife

The original Ghostbusters was lightning in a bottle. There wasn't anything quite like it before, and it came at the perfect time. Everything after that failed to live up to the magic of the first. While Afterlife isn't as good as the original, the world's first Ghostbusters fan, Jason Reitman, knew what most people wanted to see, and used nostalgia to his advantage. The film is oddly disjointed however, the first 2 acts feel like a Jason Reitman Indie movie. The last act feels like online fan fiction. If Reitman picked a path and stayed on it, it would have been a more cohesive experience. But it successfully executed the "legacy-quel" format, and because of that provided some beautiful moments.

9. Jungle Cruise

Big over the top adventure movies are always a lot of fun. Things like Indiana Jones, The Mummy, and National Treasure are always crowd pleasers. Jungle Cruise is another entry in that genre, and it is done very well. It helps that you have 2 of the most charismatic people on the planet in Dwayne Johnson and Emily and Blunt starring in it. While the script is predictable, it is still full of fun adventure, moments, jokes, and spectacle to let you escape into a world. Pirates of the Caribbean proved you can make an adventure movie based off a Disney ride - and Jungle Cruise proved it wasn't a fluke.
8. Vacation Friends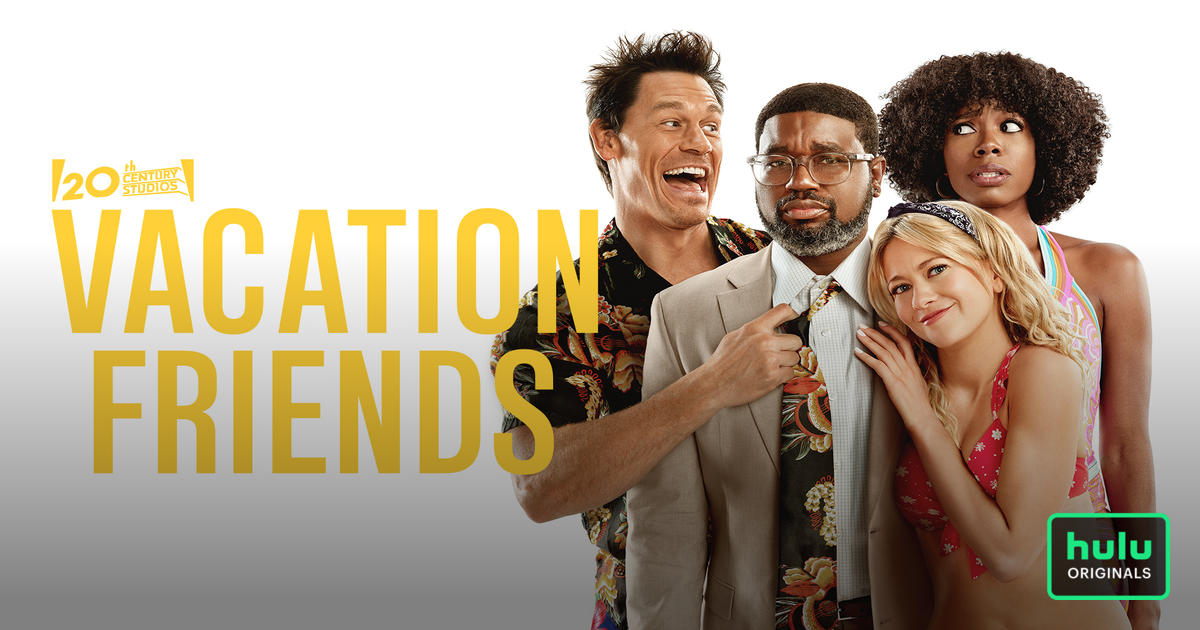 Truly great comedies are very rare now days. Especially the midbudget ones. But every now and then comes one that feels fresh, outrageous, and worthy of your time. Last year it was Palm Springs. This year, it is Vacation Friends. Jon Cena steals most of the movie, but that is not a knock on the rest of the cast. L'il Rel Howery truly shines as well. The story is tight, the callbacks work, and the jokes and gags land nearly every time. If you need a silly, raunchy, forgot-your-troubles flick, this is the one to watch.

7. Dune
Maybe the best looking movie of the year, Denis Villenueve proves that he knows how to put breathtaking images on screen. Arrival and Blade Runner 2049 are bonafide masterpieces. Dune is a hard thing to adapt, and Villenueve made as much sense out of it as he could. Dune is half a movie, and it is slow in places, but it is an entertaining, visually stunning, cinematic experience.

6. One Night In Miami


Regina King is a god amongst insects. She is one of the most talented actors on the entire planet, and that is me being conservative because I haven't seen acting from people on other planets. With One Night In Miami, she tried her hand at directing, and if she ever decides to deprive us of her acting talents, she will have a long and storied career in directing. The story tells a fictional night where Malcolm X, Muhammad Ali, Jim Brown, and Sam Cooke all meet up in Miami one night. It has a lot of one room sets, so it could easily be adapted as a play. There are some incredibly powerful performances in this, and when the four of them are in the room, it is so good you wish the film was called Two Nights In Miami so you can have more of it.
5. Being The Ricardos

Aaron Sorkin the director holds back Aaron Sorkin the writer. But Aaron Sorkin the writer is so good, that even middle of the road directing won't stop a movie from being incredible. Being The Ricardos is about a week in the life of Desi Arnaz and Lucille Ball. It is less comedy like her sitcom, and more drama and tragedy like her real life. The performances are great. While Nicole Kidman and Javier Bardem wouldn't have been my first choices, they pull off the real life Lucy and Desi flawlessly. In the hands of a better director, this movie would be brought up to a whole other level. Some of Sorkin's choices make things confusing when the timeline jumps around. But as it is, he did a sufficient job. I do have a soft spot for Hollywood stories like this, so I was already in just based off the subject matter alone. Sorkin is one of the great writers of our time. I can't wait to see what he does next.

4. The Mitchells Vs. The Machines

Boy oh boy, is this something special. It is things like this that remind me why I love movies so much. I had no expectations for this, and the trailer looked fun, but average. It is anything but average. The movie is so much more than what you'd expect. Not only is it a fun family film, one that is creative and well done, but it also brings you through a range of emotions. It tackles how family members figure each other out. What the real version of them is, vs the public version. It also unabashedly shows that you should always follow your passions - that you should not be discouraged to do what you love because someone disagrees. If you love to do something, and it doesn't hurt somebody else, let nothing stop you from doing it. If you are feeling lost, or just need a little bit of encouragement or just that little push, watch The Mitchells Vs. The Machines. If you need none of that but just want to experience a stellar animated movie about a family saving the world, then
watch The Mitchells Vs. The Machines.
3. The Suicide Squad

What a gift this movie is. James Gunn's first foray into the world of DC was a grand slam, bringing to life one of the best DC movies since 2012. Gunn brought his signature humor, over the top action, and great needle drops to a character driven and emotional story. The world is very saturated with superhero stories right now, but The Suicide Squad carved its own space in the world. It stands apart from Gunn's Marvel films (though you can definitely feel the similarities), and is certainly leaps and bounds over the other mess of a Suicide Squad film that came out a few years back. For fans of this adventure, a spinoff is coming later this month, so Gunn's mark on DC is far from over.

2. The Harder They Fall


Westerns have gone by the wayside, but every now and then there comes a special one worth talking about. The Harder They Fall has one of the most stellar casts in cinema history, with a wonderful and unexpected story. The film lets the talent shine, and also gives a lot of unique and spectacular fight scenes that keep the stakes high, but also has fun at the same time. The emotional crux between Jonathan Majors and Idris Elba carry the film, and its culmination makes The Harder They Fall stand apart from others like it in the genre. Combine all that with a great soundtrack, and you'll be hard pressed to find a better old west story in the last couple years.

1. Spider-Man: No Way Home

Is Spider-Man: No Way Home the best movie of the year? Absolutely not. It is a very flawed and overstuffed movie. But is it my favorite despite the flaws? You bet it is. The Marvel Cinematic Universe had an enormous year, between releasing 4 feature films, and launching their Disney+ streaming series, the MCU is expanding at a rapid pace. Out of all the wonderful things we got, this was the best thing to end it with. Not only did No Way Home have some big surprises, but it also had nostalgia bombs to help people look past the films flaws, like questionable magic and multiverse logic. Still, the whole point of a movie to me, is to give me a story I can invest in, and at the same time give me moments and experiences that I have never seen before. No Way Home did both of those, with source material that I absolutely adore. I walked out of the screening not believing what MCU Maestro Kevin Feige had pulled off with his Sony pals. Knowing the cinematic history of the character, every single emotional beat landed with me, even if there was some convoluted logic to get there. I haven't had an emotional theatrical experience in quite some time due to the pandemic, and this was the perfect film to reawaken that for me. In my annual MCU rewatch, this will definitely be a film I look forward to revisiting more than most others.
***
2021 Films I have seen: