WandaVision - Episodes 5-7 - Review
These last 3 episodes have a lot going for them. They introduced Pietro, kept the sitcom format, but also expanded into the larger MCU story. The acting in this show is some of the MCU's best, as are the call backs and Easter eggs. Olsen and Bettany are truly doing Emmy worthy work, changing tones on a dime.
However, the MVP of the show is quickly becoming Kathryn Hahn. Agnes has been there since day one, but her tonal shift and commitment to each line is absolutely perfect. The reveal at the end of episode 7 of her as the villain, Agatha Harkness is one of the shows best moments. The "Agatha All Along" jingle is one of the most catchy tunes in the MCU.
Bringing Evan Peters on to play Pietro is a stroke of genius. He played the same character in the X-Men movies, and regardless of whether this is the same version of the character or not, it was a smart move to "recast" him since it was not Wanda that created him. It also plays into the sitcom trope of the sibling being recast, like Becky in Roseanne for instance.
Monica Rambeau is quickly becoming the most interesting part of the show. Teyonah Parris is a wonderful addition to the MCU. Her journey to become Photon has officially begun. The episode always gets a kick of adrenaline when she shows up, and its great that she's in the episodes more and more.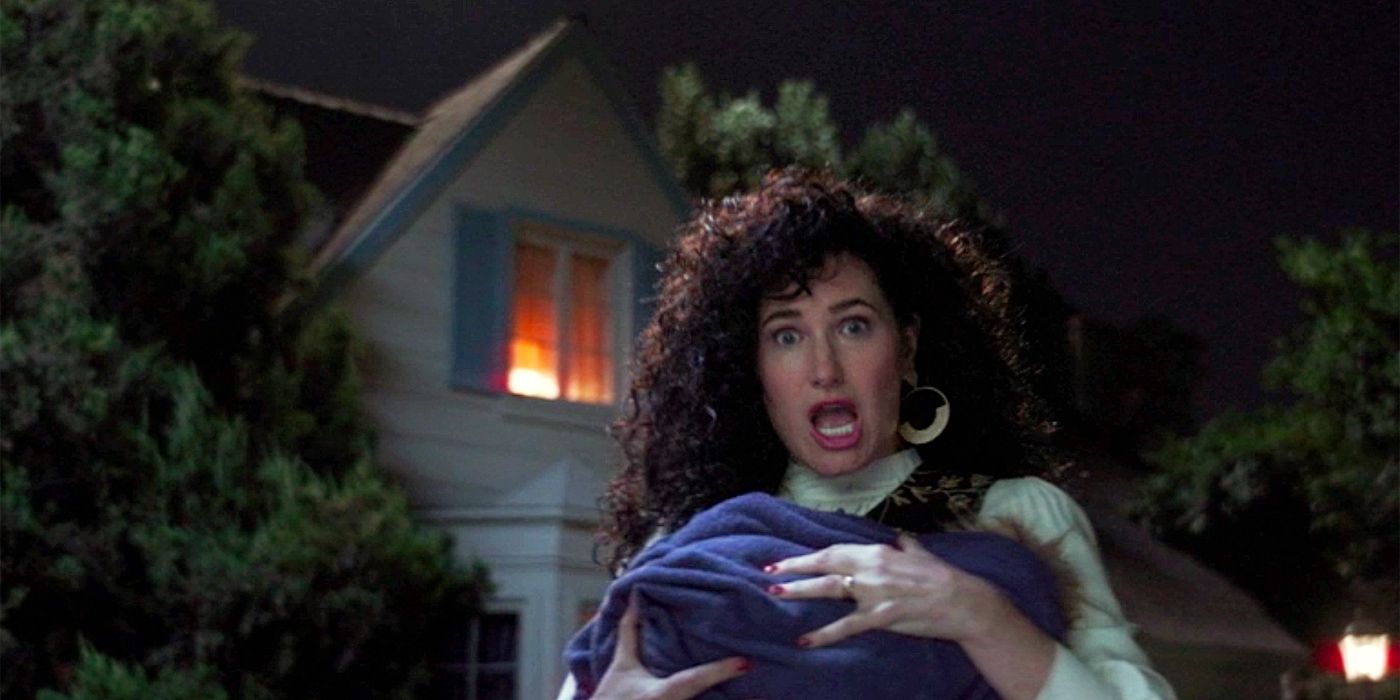 Wanda can control the hex. But only to a certain extent apparently. While she thinks she is in charge, Agatha is obviously pulling a few strings. The how and why remains to be seen. But the next 2 episodes should blow the entire format wide open.
Dr. Strange being absent from this is curious. New Jersey would be his sector, yet he is nowhere to be seen. This much magic, especially used by different forces, would surely attract his attention. Maybe someone is blocking him from getting close and he is trying to breakthrough. But an appearance is all but guaranteed for the Sorcerer Supreme I'd say.
With Modern Family being the latest sitcom to be copied, it feels like we are done with that now. The last 2 episodes will probably feel like a standard MCU movie.
WandaVision is one of my favorite comic book things to ever be put on screen. For them to end this run with a big Marvel spectacle, especially after being deprived of one for so long, will be a welcome treat. I can't wait to see how it ends.
New episodes of WandaVision stream on Fridays, exclusively on Disney+.